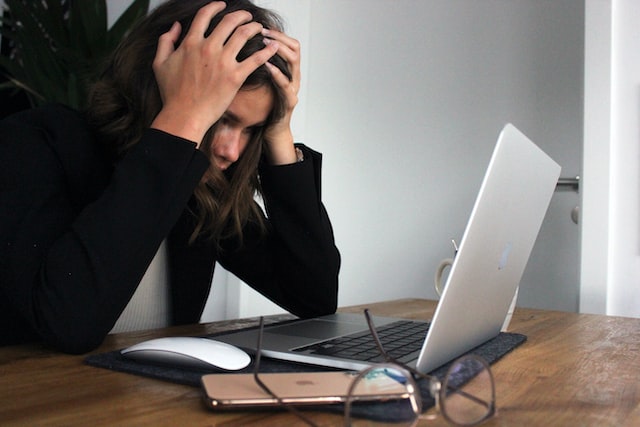 Today, stress in college students is very common. There are many reasons why college students are stressed: academic responsibilities, hectic schedules, poor eating and sleeping patterns, and heavy workloads. However, effective stress management for college students can help get rid of the common causes of stress. Here are some helpful tips on how to manage stress for college students.
Eat Nutritious Foods and Get Enough Sleep
Being a busy student makes it easy to forget to eat nutritious food and to get enough sleep. It's hard not to try to maximize your time by concentrating on your academic work. However, if you don't take care of your body and health, you won't be able to successfully navigate school. Weak bodies and poor mental health are some of the main effects of stress on college students. To perform better in school and reduce stress, you need to take care of your body.
Lack of sleep and poor nutrition can make you sick, which makes it difficult for you to function at school. That's why you should place a high priority on taking good care of your body by eating well and getting enough sleep. You'll have the energy and strength to go about your daily routine and improve your learning if you eat a healthy diet and get adequate sleep. With a healthy mind and body, you can manage stress better and eliminate most causes of stress in college students.
Manage Your Time Properly
Hectic schedules are one of the common denominators of stress for college students — when students don't manage their time well, it can make life more complicated and taxing. A lack of time management will cause stress, which can result in missed deadlines, missed appointments, and bad eating and sleeping habits.
Manage your time properly by making a planner or using calendars and apps that will help you set deadlines and stay on top of things. Organize your time using your planner and stick to it as much as possible. Try your best to avoid activities or invites that can ruin your time management plan, especially if you have urgent assignments to work on. You can easily manage stress and even eliminate it if you can successfully manage your time.
Engage in Stress Relief Events for College Students
In your time management, include breaks and make time for you to participate in stress-free activities for college students. These activities can include going to the gym, going to movies with friends, participating in your favorite sport, or going shopping. These activities will provide you with some breathing room and improve your mental well-being. You may effectively manage stress and handle situations with a fresh perspective.
The Bottom Line
With how stress affects college students, it is important to find ways to manage it. One effective way to manage stress is to have self-discipline; work on establishing strict and disciplined time management and taking good care of your body by eating well and getting enough rest. If you can effectively manage your time and be healthy, you can reduce stress and even have more free time to fully enjoy your experience as a student.