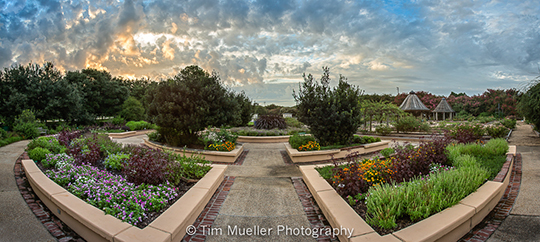 Location: 27225 Patterson Rd, Springfield, LA 70462
Try going out to Tickfaw State Park to experience four different types of outdoor sights. These different terrains include the cypress swamp, a bottomland hardwood forest, a mixed pine/hardwood forest, and the Tickfaw Råiver. It's the perfect place to see how these worlds collide on the beautiful Baton Rouge soil. You can choose to roam around and explore or stop by the Nature Center and check out the different attractions. Tickfaw State Park also allows its visitors to take canoes, kayaks, bikes, and other environment-friendly transportation that will make your trip more interesting.
Location: 7500 Independence Blvd, Baton Rouge, LA 70806
Located in the center of East Baton Rouge Parish, the Independence Community Park is a popular spot for the community to stay active. The park features soccer fields, baseball fields, a playground, a botanical garden, a lagoon, walking trails, a tennis center, and a theater. Don't be surprised if you run into local youth competitions or a community event. You can also count on finding a pretty modern park with plenty of friendly people around the area.
Location: 7122 Perkins Rd, Baton Rouge, LA 70808
Perkins Road Community Park is popular amongst the extreme sports crowd in Baton Rouge, The facility features an awesome skatepark and BMX track where you can check out some moves and show off your extreme moves in case you have any. You can also set up an appointment to reserve your spot at the park's popular rock climbing wall. Perkins Road Community Park also allows community fishing and a recreational center where you can participate in occasional community classes and events. Other park amenities include a playground and rentable pavilions for private events.
Location: 1515 Dalrymple Dr, Baton Rouge, LA 70806
Located in East Baton Rouge by LSU, Brooks Community Park offers a more relaxed environment for your enjoyment. The park features a relaxing labyrinth, a splash pad for the kids, a tennis center, and the Baton Rouge Gallery. The gallery holds art created by photographers, painters, sculptors, stained-glass artists, printmakers, ceramicists, multimedia and installation artists. This community park includes other amenities like the dog park, croquet, sports fields, and plenty of lawn space where you can enjoy family-friendly outdoor activities.
Location: 13900 S Harrells Ferry Rd, Baton Rouge, LA 70816
This spot is another community park where you can enjoy a fresh walk along the park with good company. There's plenty of shade in the area which makes it great for your kids to have a fun time during the summer. This park also features a popular dog park area where you can take your favorite pet and let them make some new friends. We all know that your pets deserve some time to go out and have some fun times.
Location: 14024 Highland Rd, Baton Rouge, LA 70810
This community park is one of the few spots where you can enjoy a round of disc golf. All the surrounding oak trees and beautiful rolling hills help make the game more interesting. Highland Community Park is also the spot where the Baton Rouge Rugby Football Club practices during the week. Other park amenities include baseball fields, rentable pavilions, a tennis center, and a large open lawn area where you can play around with a ball.
Location: 901 Stanford Ave, Baton Rouge, LA 70808
If you're looking for a great spot to exercise, Milford Wampold Memorial Park has got you covered. Apart from having a modern look, this park also allows the public to access the LSU lake where you can fish. It is a great spot to go on a date or have a small family walk. You'll love adding this spot into your biweekly activities.
Location: Highway 190 & interstate 10, Lottie, LA 70756
This Wildlife refuge is a must visit spot for everyone in the Baton Rouge area. Located about an hour southeast of the city, the Wildlife Refuge offers plenty of natural areas to explore and admire. You can enjoy anything from hunting and fishing, to wildlife viewing out in the open. The park does an amazing job of preserving the natural beauty of Louisiana and showing off its beauty. You'll be able to enjoy bird watching throughout the year and see what types of species are out there. Just remember to keep the environment friendly and clean!