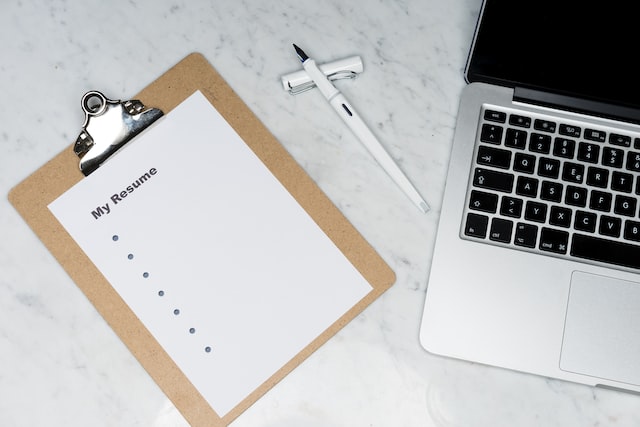 With the oversaturated job market these days, college students and recent graduates have to utilize all the tools at their disposal to make themselves stand out from the rest of the pack. Your resume is one of the most important pieces of job-seeking materials you have, and crafting it in a way that highlights your skills, experience, and potential can mean the difference between getting your foot in the door or being passed over.
Here are five resume writing tips for college students and recent graduates.
Know What to Include
Ideally, a resume should just be one or two pages and summarize your skills and experience in a way that's targeted to the job you're applying for. When you're a college student, you may not have much in the way of work experience, but there are still plenty of things you can include on your resume.
Start by including your contact information, then list any relevant skills, experiences, or coursework that might be applicable to the job you want. If you've held any leadership positions in organizations or clubs, be sure to mention those, as well.
Highlight Your Education and Skills
One of our favorite resume tips for college students with no experience is to maximize your education and skills, which are your best assets. Make sure to highlight them prominently on your resume.
Start with your education section. Include the name of your school, dates of attendance, and degree(s) earned. If you're a current student, you can also include your GPA (if it's high) and any relevant coursework.
Then, move on to listing your skills. Again, focus on the skills most relevant to the job you're applying for. For example, if you're applying for a marketing internship, include skills such as social media marketing and copywriting.
If you don't have much work experience, you can also highlight any relevant extracurricular activities, volunteer work, or internships. These experiences can help show you have the necessary skills for the job.
Customize Your Resume for Each Application
Your resume should be customized to fit each position you apply for. For example, if a job listing asks for excellent communication skills, be sure to include concrete examples of excellent communication skills you've demonstrated in the past.
Tailoring your resume also involves specifying relevant coursework. If you're a recent graduate with limited professional experience, this is a great way to show you have the skills necessary for the job.
Quantify Your Achievements
Use numbers, percentages, or other measures to describe your accomplishments on your resume. This is especially important for college students who may not have a lot of professional experience.
For example, if you increased membership in a club by 10 percent, note that on your resume. If you saved your student organization money by planning cheaper events, put that information on your resume, as well.
Always Proofread Your Resume
Make sure you proofread your resume before submitting it. This means checking for grammar and spelling errors, as well as ensuring the overall format of your resume is correct. Submitting one with errors is a surefire way to have your application immediately dismissed.
Time to Start Applying!
We hope that these crucial resume-building tips for college students help you on your way to getting a job! Once you put all of the above into practice, you'll have a great chance at standing out from the crowd.