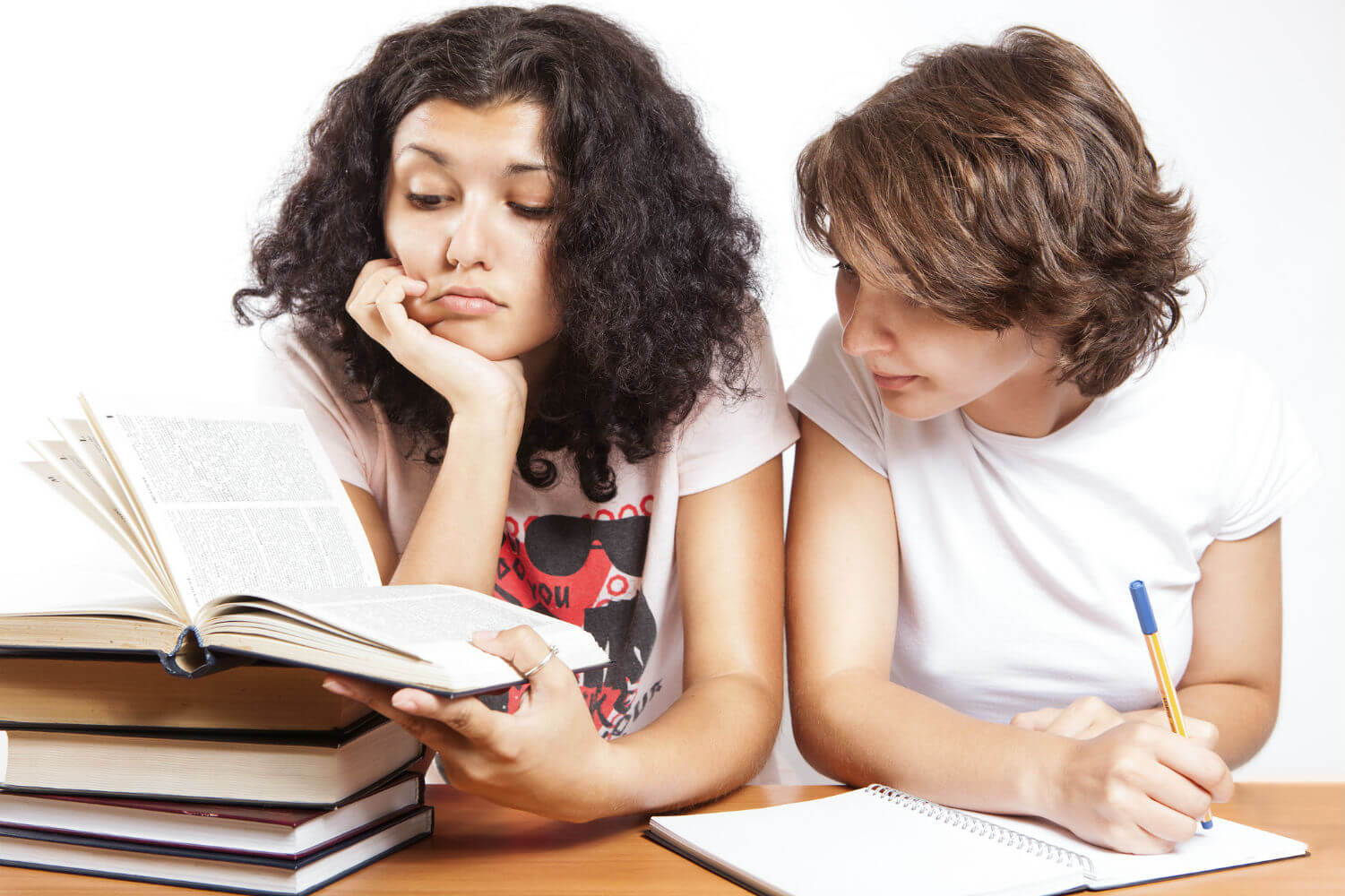 Whether you're a college freshman ready for an adventure or a senior waiting to graduate, you can't forget about good study habits. Even if you've been outperforming in all of your classes, you have to remember that every semester at LSU is different. Different classes may mean that you might have to adjust your study habits in order to earn the grade you need to keep your GPA alive. Whether you're taking classes anywhere on campus or online, we at the Fairway View Apartments hope the following study tips for LSU students can help:
Show Up to Lecture
Although some teachers don't take attendance, showing up to class is crucial to your performance. How else will you know what will be on the tests or what section the class is in? There are even times when professors may give out extra points for attendance. We know there are days where you're just not feeling so hot about class, but showing up is the most important habit to have if you want to excel.
Determine Whether You're a Listener or Note Taker
Although many teachers encourage note-taking, there are some of us who aren't so good at it. There are those who can naturally remember everything if they're paying close attention to the teacher and not so focused on writing down everything they're saying. Most of the time, you don't even have enough time in your schedule to go over the notes you took in class. We're not trying to discourage note taking, we just want you to experiment and figure out if it is truly the best move for you.
Take Notes the Right Way
Always be prepared if you are a note taker. Technology is an amazing tool that can help you study better. Thanks to note-taking apps like Zoho and the Notepad on Apple products, studying has never been easier. You can look up any term you need in seconds using the Ctrl + f command and highlight important notes. Just make sure that you're always prepared with a paper and pen in case your studying devices decide to act up. We also encourage you to print out your notes so that you have an extra copy in hand.
Get Organized
College schedules tend to get busy towards midterms and finals, especially if you're enrolled in more than 12 credit hours. Try setting up alarms and scheduled reminders to help you study and remind you of important upcoming dates. This way you don't forget about what test you have to study for next week.
You should also make sure to organize your notes and reviews according to each course. Having a messy backpack or computer folder can take away from your study time when crunch hour comes around.
Review What the Professor Taught/Gave You
9 times out of 10, the professor will go over every topic that will be covered in class assignments, quizzes, and tests. Make sure you take advantage of every extra credit opportunity and practice with the study guides your professor has made for you. There have been plenty of situations where the problems on a test look very similar to study guide questions. That is when reviewing what your professor gave you will come in handy.
Ask Questions
There is no such thing as a dumb question. The best students usually ask questions when they're lost in class. Asking questions can also help others in class answer their unasked questions. You also never know when the professor might forget to cover a certain topic.
Form A LSU Tiger Study Group
There are plenty of other students who are running into the same problems you are. Forming a small study group is great for grasping elements you might not have understood from a certain lecture. There are going to be times where your fellow classmates understand something you don't, and your study group can help explain it to you. You'll also be able to learn to find better ways to study as everyone in the study group may have useful tips and tricks for you. Group studying is also a way for you to make some new friends and keep your social life active.
Find a Tutor
There are plenty of tutoring resources on the LSU Campus. There are tutors ready to help you with homework, test preparation, and study strategies for different subjects. Tutoring services are free, so take advantage of the extra resources!
You can receive homework help from the State Library of Louisiana, Genesis Tutoring from the Office of Multicultural Affairs, Physics Tutoring, or us the Residential Life Tutoring Resources. You can also check out the Louisiana State University tutoring page for more information.
Rest and Relax
Taking enough time off can be beneficial to your studying. Your body needs to be well rested for you to respond well.
Find Your Prefered Study Spot Around LSU
The LSU Campus has some of the best libraries for you to study at. There are also coffee shops that are closely located to the campus that offer a different environment for studying. We know that studying at home doesn't always work out the way you want because of all the distractions like video games, television, and your bed. Don't be afraid to go out and explore your options around the LSU campus and the rest of Baton Rouge.
Middleton Library
Location: LSU Libraries, Baton Rouge, LA 70803
The main library on campus that offers plenty of resources for those who are ready to study. This is also the only library on campus that is open 24 hours a day. This spot is extra useful during midterms and finals when everyone is looking to crunch in some extra study time. The facility includes plenty of group and individual study areas, a reading room, a math lab, the Shell Tutorial Center, computers, and a coffee shop.
Location: 9200 Bluebonnet Blvd, Baton Rouge, LA 70810
This off-campus library is a great spot for studying by yourself. The atmosphere is serene so you can focus a bit more on your studies.
Location: 3350 Highland Rd, Baton Rouge, LA 70802
A popular coffee shop near LSU that offers a different alternative setting for studying. This local coffee shop allows you to stick around until 11 p.m. and the free wi-fi. You can also charge your devices with the electrical outlets. The best part about studying at the Highland Coffees is the great tasting coffee and treats you can order.
Location: 2 Union Square, Baton Rouge, LA 70803
Apart from having a coffee shop at the location, the Barnes and Noble near LSU is a great spot to do some studying. There's plenty of free wi-fi and a good environment where you can sit down and relax. Just make sure you get there early because seating is limited.
Study Outside
The great outdoors is great for reading a book and escaping from the indoor scene. As long as the weather permits, you can find a bench at your favorite park in Baton Rouge and take in some fresh air. Going outside can help reduce stress and can help you get your daily dose of vitamin D, an important vitamin. We know that the outside might not offer free wi-fi, but it does offer a great escape.